Well funny how the day pans out, we were about to leave the Town & Country Options Community Day at Pier Park Urangan, Hervey Bay, when the organizer Amanda Slocum, asked if there maybe a possibility to give someone a ride back to Maryborough as they had missed the public transport bus and the next one wasn't for an hour!
My only thoughts at this point would "Bubble" take this lovely lady in her electric wheelchair as the other vehicle we had there the Toyota Noah which would of worked easily apart from the fact that it was fully loaded with all the gear from the day to take to the Sunshine Coast Home Show of which we are at from tomorrow until Sunday.
A quick look at the chair and I could see that the headrest probably did come off and the handles were able to be collapsed. Once at the start of the ramp to "Bubbles" I could see that the chair was definitely going to go up.
Here is the result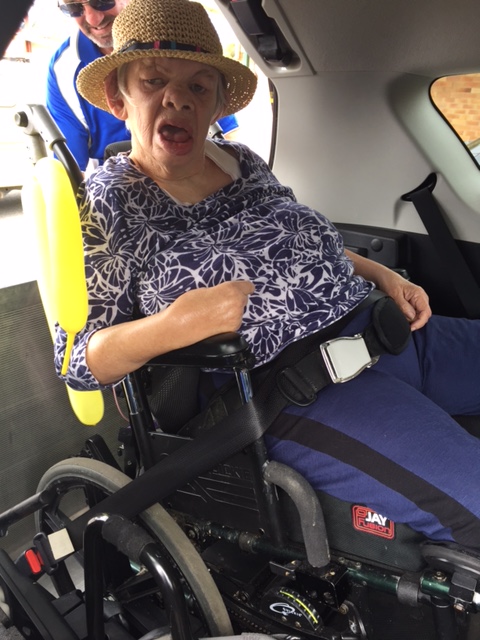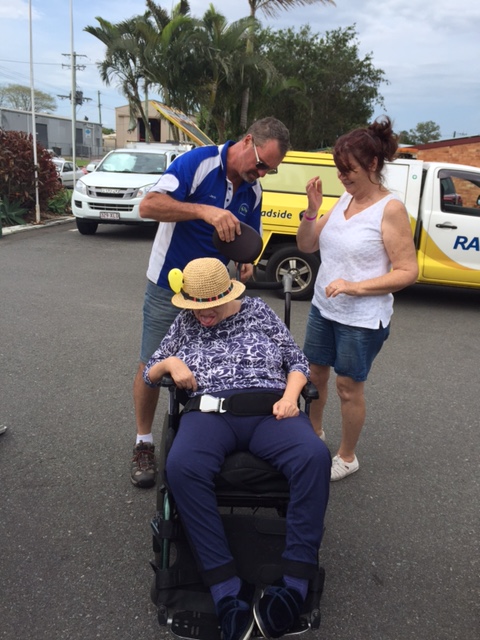 .......and as Marlene Margaret's carer said it was a much better ride home than the bus, even Margaret seemed okay with the whole thing when they were dropped back at "Fairhaven Retirement Village in Maryborough!
Go to our facebook page to get the video of the exit from the vehicle... Thank you "Bubble" you are a legend, I knew you would be able to help us out somewhere and you definitely saved the day for everyone, especially Margaret who was able to get her cup of tea at a reasonable time.
Look forward to seeing these 2 lovely ladies again.....